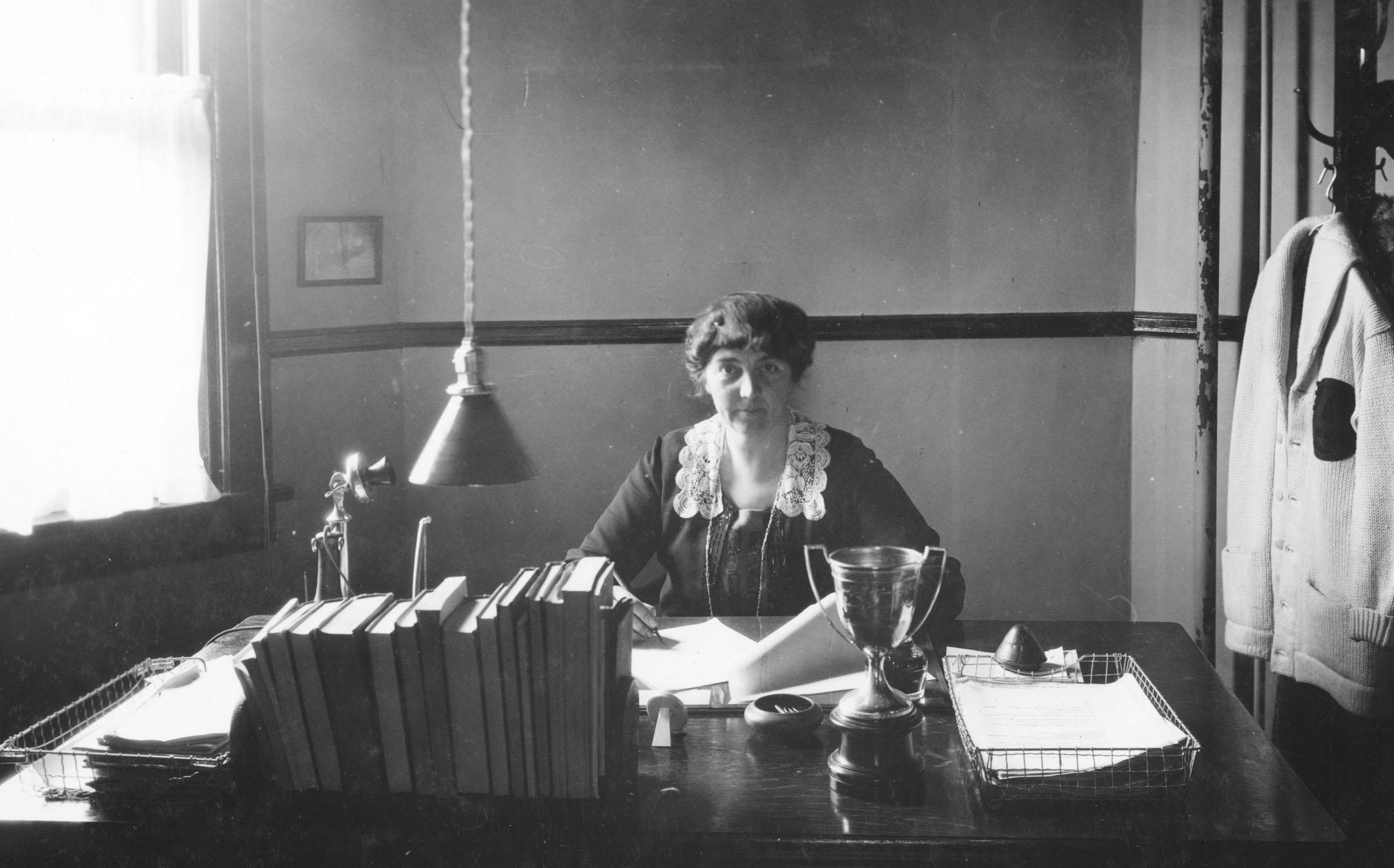 Biography
An Ames native, Winifred Richards Tilden (1880-1948), graduated from Mount Holyoke with a B.A. (1903). Mount Holyoke, a pioneering college in the field of physical education for women, first instituted a "gymnastics" class in 1865 and was employing a full-time physical education instructor by 1891. Miss Tilden also took advanced work at Harvard and at the Calif Dancing School in New York City.
Miss Tilden is first listed as Instructor of Physical Culture in the 1904 campus directory. In her early years on staff she started the college's annual May Day celebration, Jack O'Lantern, a women's honorary, and the Women's Athletic Association, an organization for "the promotion and control of all athletics for women." )WAA Constitution, 1913) The WAA supervised inter-class athletic games, the Basketball, Hockey, and Tennis Clubs, and awarding of medals and letter sweaters.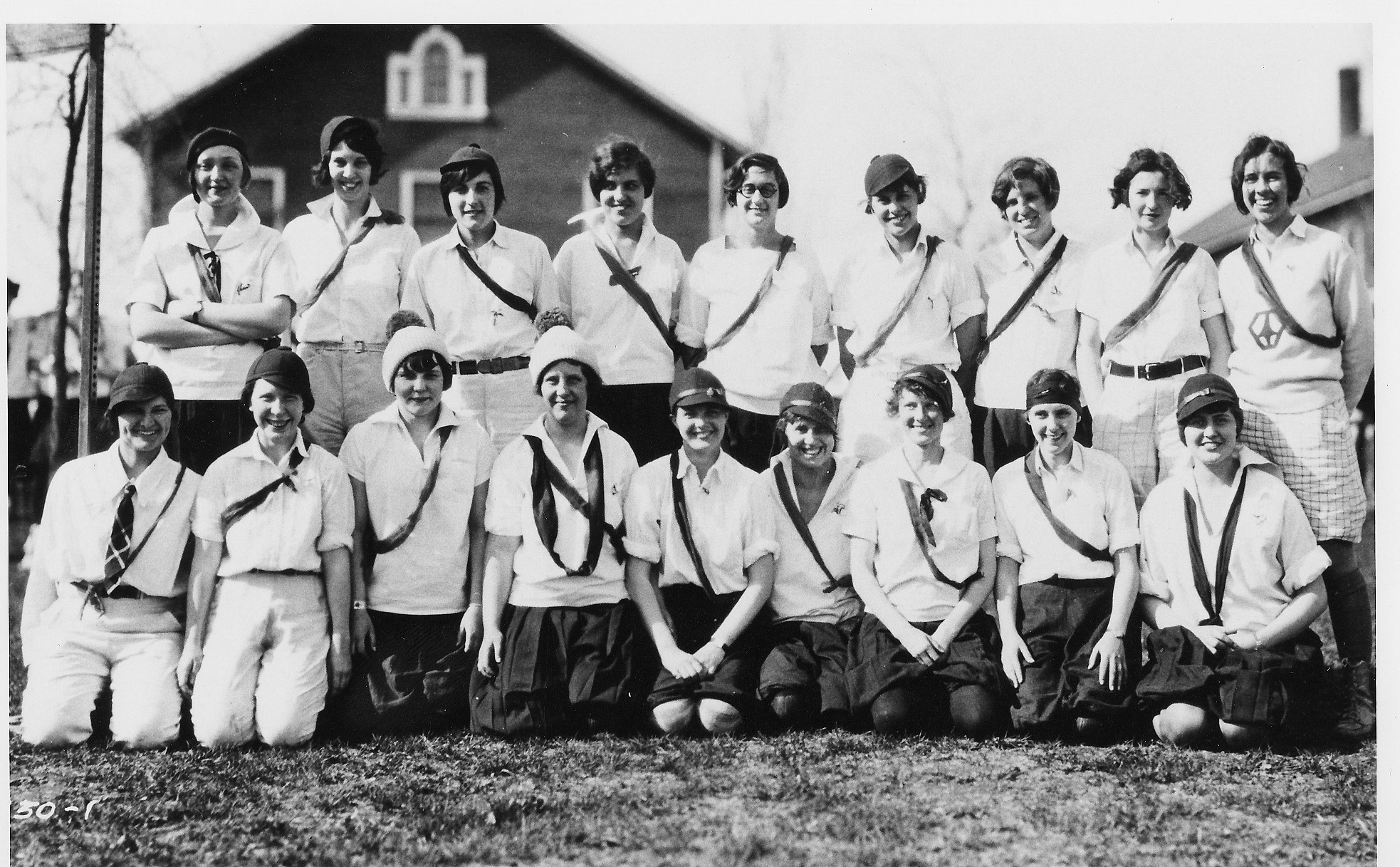 In 1918, Winifred Tilden took a leave of absence from her duties to do war work with the YMCA, and served as recreation director in Toul, France. Upon her return to campus, she was given the rank of Professor of Physical Education. Through the twenties she continued to build the Department, and a major was offered, first in conjunction with home economics teacher training (1919-1923) and then on its own within the Division of Home Economics. In 1933/1934, the major was dropped, but a minor sequence in combination with home economics education was made available.
As Iowa State's overall female college enrollment growing from 360 (1912) to 1500 (1927), and all of those 1500 required to take two years of Physical Education, the available facilities were increasingly inadequate. A new women's gym would take over a decade to achieve, but Miss Tilden provided unfaltering leadership (Ames Daily Tribune, 7/6/48) towards this goal and was able to see it realized in 1941, the year she stepped down as Head of the Department. She retired in 1944, and passed away in 1948 after a long illness.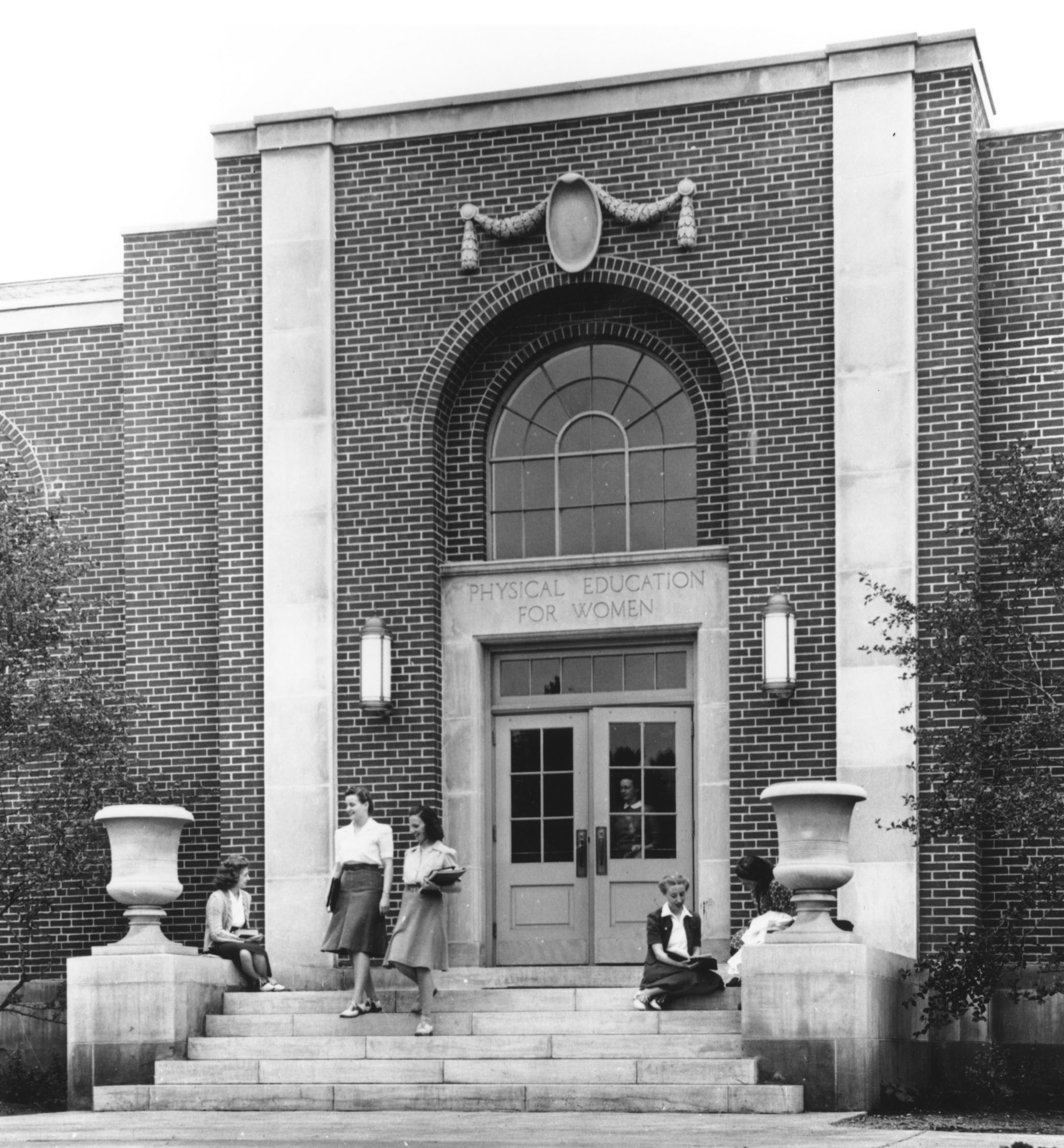 At the time of the dedication of the P.E. Building addition in 1973, the program notes paid her this tribute:
"Miss Tilden was the first head of Women's Physical Education at Iowa State. Her services began in 1904 and continued for 39 years. During that time she committed herself and her faculty to superior, often innovative, physical education programs. Under her direction, the south wing of this building was constructed. Her astute planning allowed the wing to become an integral part of the new planning facility 33 years later.

We recognize Miss Tilden for the sound foundation she established for this department, for her foresight in programming, and her maintenance of excellence in staffing and teaching."