The Three Founders of Botany
The Three Founders of Botany were Otto Brunfels, Leonhart Fuchs, and Hieronymus Bock. These three German physicians established botany as a discipline independent of medicine in the sixteenth century. The three botanists updated the knowledge of plants through observing nature; little advancement had been made since classical times. They spread their findings by publishing herbals: books about the medicinal uses of plants. Their revolutionary herbals included new descriptions and realistic illustrations.
The fact that these herbals, created by the three scholars, still exist is a testament to their importance in the field of botany and science. Monks, scholars, and collectors have saved and treasured these herbals over the years because of their artistic, historic, and scientific value. These sixteenth-century herbals can be used to study the history of botany, medicine, art, collaboration between authors and artists, and printing.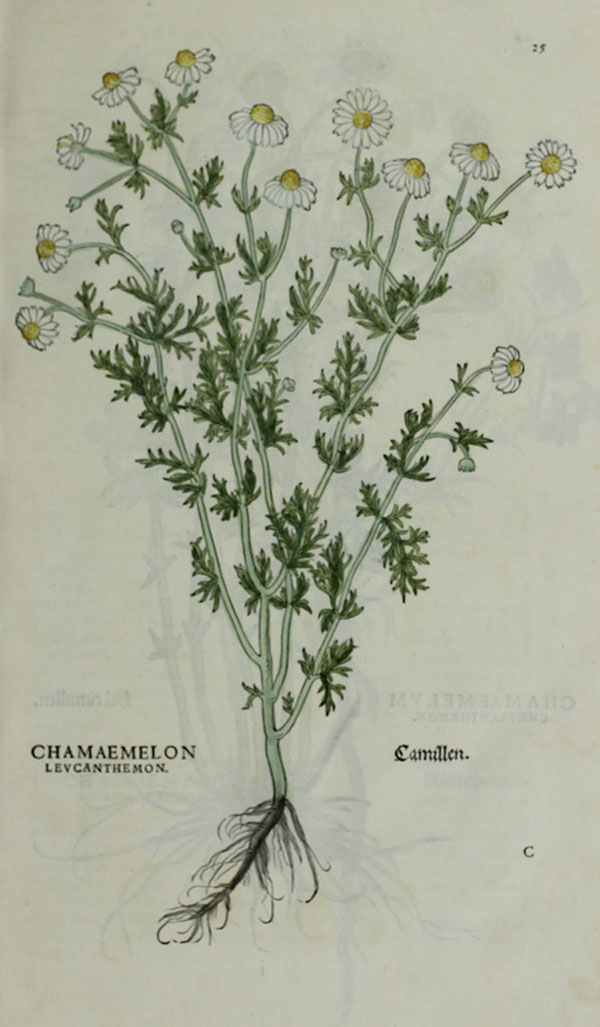 Chamomile depicted in Fuchs' De Historia Stirpium
Call Numbers of the Herbals Written by the Three Founders
Otto Brunfels, Herbarum Vivae Eicones: Iowa State University Library Special Collections QK41 .B835h
Leonhart Fuchs, De Historia Stirpium: Iowa State University Library Special Collections QK41. F951d
Hieronymus Bock, New Kreuter Buch: Iowa State University Library Special Collections QK41 B632x 1552