Collection Highlights
The Iowa State Connection...
Mary B. Welch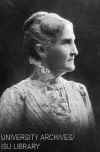 Mary Welch was born in 1841 in Lyons, New York. Mrs. Welch was the wife of the first president of Iowa State College, and she organized and headed the first Department of Domestic Economy from 1875-1883 at Iowa State. Her department focused on the natural sciences and their application to domestic economy. Mrs. Welch is also credited to having initiated the first extension efforts at a land grant institution when she taught classes to women in Des Moines. Her writings include Mrs. Welch's Cookbook, a text book for her students. Mrs. Welch resigned from her position in 1883.
Here is a link to Mary B. Welch's Cook Book: Mrs. Welch's Cook Book
Lenore Sullivan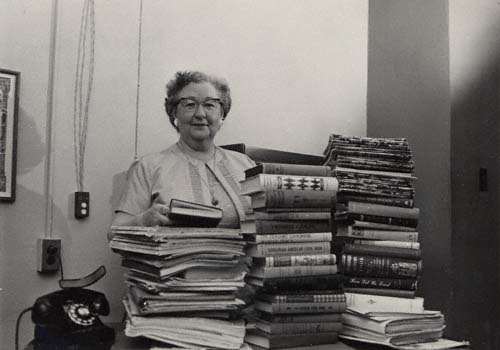 Ms. Sullivan served as a professor in the Department of Institutional Management from 1936 to 1967. She authored several editions of the Quantity Cooking File (located in Special Collections TX820 Su54q3). It was used as the text for student serving luncheons in the ISU Tea Room. Her book, What to Cook for Company, also became very popular.
Ruth Ellen Church: "Mary Meade"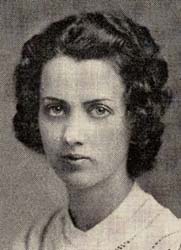 Ruth Ellen Church was born in 1909 and graduated from Iowa State University in 1933 with a degree in food and nutrition journalism. For thirty-eight years, Ms. Church served as the Chicago Tribune food editor and wrote a syndicated food column for the Tribune under the pen name Mary Meade from 1936 to 1974. Later, Ms. Church would abandon her pen name while continuing to write books on food and drink as well as authoring the nation's first newspaper wine column.
The Iowa Connection - From Special Collections...
Leanna Field Driftmier: "Kitchen Klatter Lady"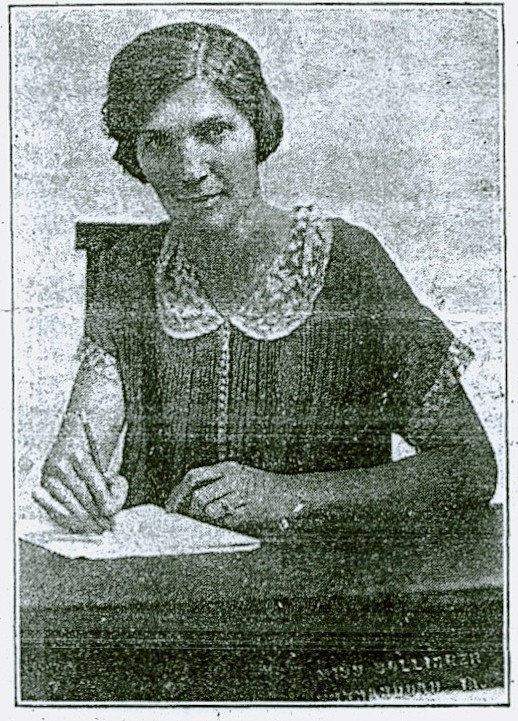 From a small rural town, Shenandoah, Iowa, Leanna Field Driftmeir became a reluctant star of the radio show "Kitchen Klatter." Leanna Driftmeir was born on April 3, 1886 in Shenandoah, Iowa. She was one of seven children born to Solomon and Celestia Field. After finishing high school, Leanna began teaching at a school near Essex, Iowa. In 1906, she and her sister Susan went to California to take care of their parents. While in California, Leanna attended Los Angeles State Normal College and then began teaching once again.
In 1912 Leanna met her husband, Martin Driftmeir, while she was on a trip to Iowa. Martin was a widower with two children named Howard and Lucile. The two were married on June 25 of the next year, and had five children of their own.
Henry Field, who is one of Leanna's siblings, founded KFNF in 1924, and recruited family members to go on the air. Leanna's sister Helen had a program called "The Mother's Hour," which became "Kitchen Klatter." When Leanna inherited the half hour segment she had resisted taking this offer, because Leanna said she would not know what to talk about. Henry informed Leanna that "Anyone with seven children has a lot to talk about." Without any training, Leanna sat down at the microphone and just started talking. The topics that she talked about were her home, family, recipes, household tips, advice for child- rearing, and whatever news seemed worth sharing. Each show was a half hour program which aired in the early afternoon. In 1930 Leanna broke her back in a car accident, but she wanted to continue her show despite her injuries. The radio equipment was brought to her home and she broadcast from her bed and then later from her kitchen table. The show became popular amongst listeners and eventually was broadcasted in six Midwestern states.
Over the years a line of products were developed and sold over the radio by Leanna and her daughters. The products consisted of food flavorings, a household cleaner, laundry detergent, bleach, salad dressings, and a sweetener. Along with these products the "Kitchen Klatter" magazine was issued monthly. This magazine had a circulation of 90,000. During the Depression, Henry Field lost control of his station and Kitchen Klatter was moved over to KMA where it stayed until it was disconnected. Kitchen Klatter aired from 1926 to 1986, and became the longest- running homemaker program in the history of radio. Leanna appeared on the show into her senior years, and died at the age of 90 in 1976.
Evelyn Birkby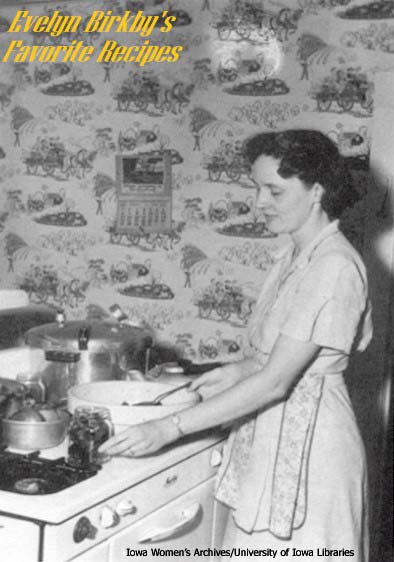 Author of seven books and countless hours of radio, Evelyn Birkby is a hallmark of Iowa cookery. Mrs. Birkby began her work in 1949 with a column in the Shenandoah Evening Sentinel, then made the jump to radio in 1950 with the KMA radio station with her "Down a Country Lane" program. In 1955, Mrs. Birkby began working on a different project for KMA ent itled "Kitchen-Klatter" as a writer and broadcaster. Kitchen Klatter was broadcast over six states, and Mrs. Birkby continued her work there until 1983. At that point, she began working full-time for KMA as head of their book department. Besides being an author and radio personality, Evelyn Birkby has continued to be an active citizen on the local and state levels. She and her husband Robert currently make their home on an acreage in Sidney, Iowa.
Wynn Speece: "The Neighbor Lady"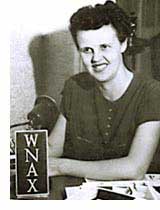 Sixty years ago, Wynn Speece began broadcasting her Neighbor Lady show at WNAX Radio. Though WNAX is actually a South Dakota radio station, many Iowa listeners tuned in for Mrs. Speece's inspirational words and tasty recipes. Mrs. Speece constantly received these recipes from her listeners and shared them with her audience. The Neighbor Lady can still be heard on WNAX FM 104.1
From Our Collection...
Fresh From Terrace Hill
Fresh From Terrace Hill is a collection of recipes, pictures, and stories from the Terrace Hill, the governor's mansion in Des Moines. Beautifully presented, this book includes recipes from across the state as well as special family recipes of Governor Tom and First Lady Christine Vilsack. Other cookbooks from Terrace Hill include A Taste of Terrace Hill and Recipes and Recollections of Terrace Hill.
Iowa State Fair Cookbook
In 1983 the first Iowa State Fair Cookbook was published. A new cookbook is published every other year, and all of the cookbooks have been sold out. The next book set to debut was at the 2010 Iowa State Fair. To date there have been 15 editions printed. These cookbooks consist of ribbon-winning recipes from previous years. These prize winning recipes include good, basic instructions for tasty recipes of the traditional Midwestern lifestyle.
4-H Cookbook
This cookbook is the 60th anniversary of the Iowa 4-H Foundation. In this cookbook you will find recipes ranging from snack mixes, dips, casseroles, salads, and a variety of other tasty recipes. There are 192 pages of full color recipes that will catch your eye.
Best of the Best
Best of the Best state cookbooks are published by Quail Ridge Press. Best of the Best from Iowa is a sampling from the best 89 cookbooks in Iowa, including books compiled by junior leagues, community organizations, popular restaurants, and individuals.
"From the covered bridges of Madison County, to the baseball Field of Dreams, to Grant Wood's farmland, the bounty of delicious food is everywhere! Such traditional treats as Swedish Meatballs, Dutch Handkerchiefs, Iowa Corn Pancakes, Rhubarb Crisp, and Stuffed Pork Chops are just a sampling of what you can expect from the Hawkeye State...Bring the best Iowa recipes into your own kitchen. From hundreds of creative Iowa cooks, from eighty-nine outstanding Iowa cookbooks, most of these recipes are can't-wait-to-try-easy...all are make-it-again delicious!" (taken from the Quail Ridge Press website: http://www.quailridge.com )